---
Argan oil is plant-based and it is derived from the kernels from the fruit that is got from the argan tree. These trees are widely found in Morocco and hence widely used by them for consumption and cosmetic purposes.
If the oil is going to be used for culinary purposes then the kernels are roasted gently to give in to the right flavor which will enhance the dish for which it is being used for. After the roasting process, they are cooled and ground and pressed. It is then decanted and collected for use.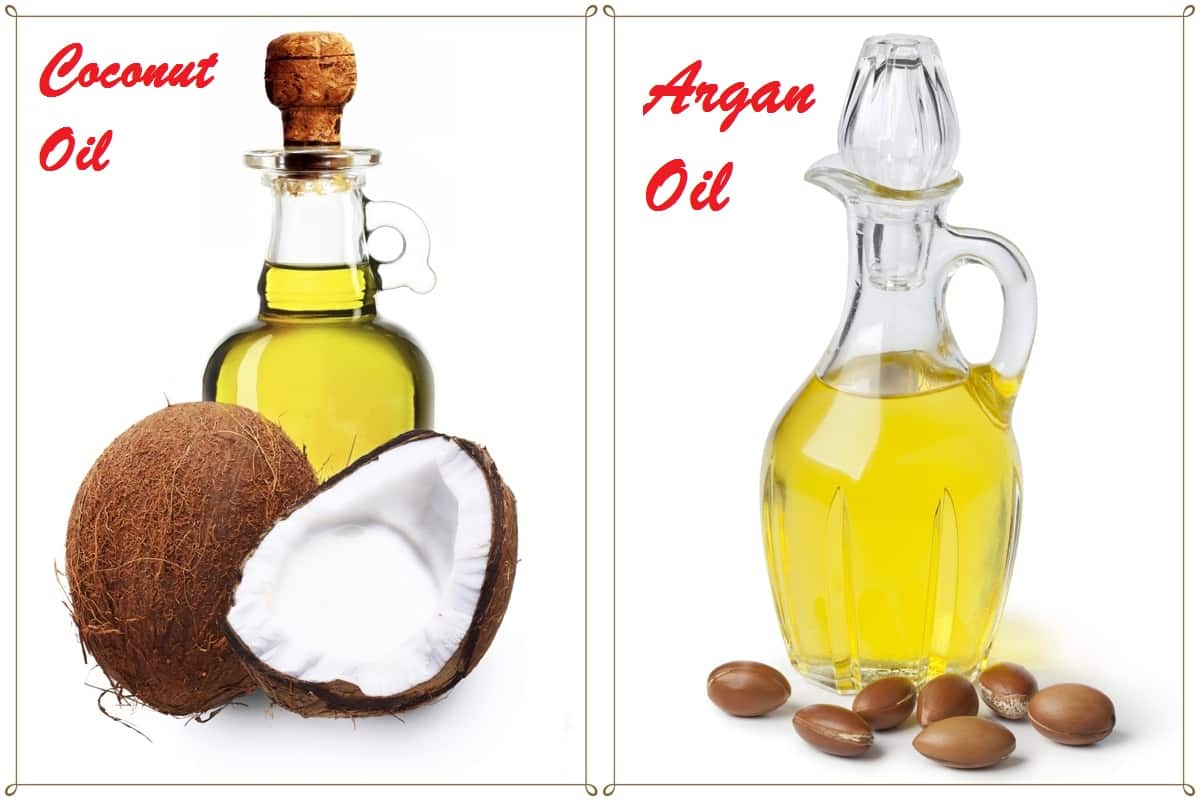 The coconut oil is derived from the kernel of the coconut which is dried and usually hot pressed for oil extraction. It is mostly grown in the tropical parts of the world. It is widely used for cooking and cosmetic uses. It is used as a hair conditioner for a very long time, excellent for dry skin and good make remover. It is one of the cheaper options compared to argan oil and easily available.
Usage of Argan Oil
It is a very good skin moisturizer, it very effective as a hair conditioner which helps to keep the hair frizz at bay and style your hair as you want it to. The collagen in the skin would lose its elasticity over a period of time and argan oil helps you retain it. With regular usage on the skin, it adds softening and smoothness to it. People with dry skin have tried argan oil and it has been an effective way to drive away from the stretchy and cracked skin.
Its comedogenic properties help get heal the affected skin and non-greasy element of the oil is perfect to prevent further acne breakouts. The antioxidants in the oil prevent premature ageing of the skin and help retain the youthfulness of the skin. The oil is for keeps your skin supple and plumper.
Note: You can try this argan oil for multipurpose work-> PURA D'OR Organic Moroccan Argan Oil
Usage Of Coconut Oil
The coconut skin is used to protect the skin from UV rays and reduce skin irritation. It is a very good hair conditioner and prevents hair damage. It helps heal wounds because of the anti-inflammatory properties. It is also known to increase the production of collagen. When applied to fingernails, it is can help heal ragged cuticles.
It has a good and cheap make remover and soothe chapped lips. The anti-bacterial and anti-fungal properties make it a standout for fighting several skin issues. Vitamin E and healthy fats help ensure your skin remains smooth. It actually helps slow the ageing process with the help of antioxidants prevailing in the oil. It reduces protein loss in hair with regular usage.
Note: You can try this coconut oil for multipurpose work->Viva Naturals Organic Extra Virgin Coconut Oil

Argan vs Coconut Oils
Coconut oil is also popular for its benefits and is equally used for cooking and cosmetic purposes. Its antifungal and antibacterial properties have got many takers for this oil too. Studies have shown that argan oil is better for hair than coconut oil which is more widely used and the extraction process being easier is used far more than argan oil. Argan oil makes the hair glossy when used daily.
Benefits of Using Argan Oil
Both the oils are good skincare products, but coconut oil is cheaper hence used more. Argan oil has good moisturizing properties which can be added to your body care routine as it can help you
For getting rid of acne
Does away with Sunburns
It removes tan
Increases the collagen content in the skin
Whereas coconut oil is a cheaper alternative
It's a great makeup remover
Moisturises the skin well
It has comedogenic properties.
Both are good oils and have to be used in small quantities on the skin or hair. There are people who have tried mixing them together for their skincare routine or hair care procedure. People may use the combo as a hair mask. It is said to improve the texture as well as repairs damaged hair.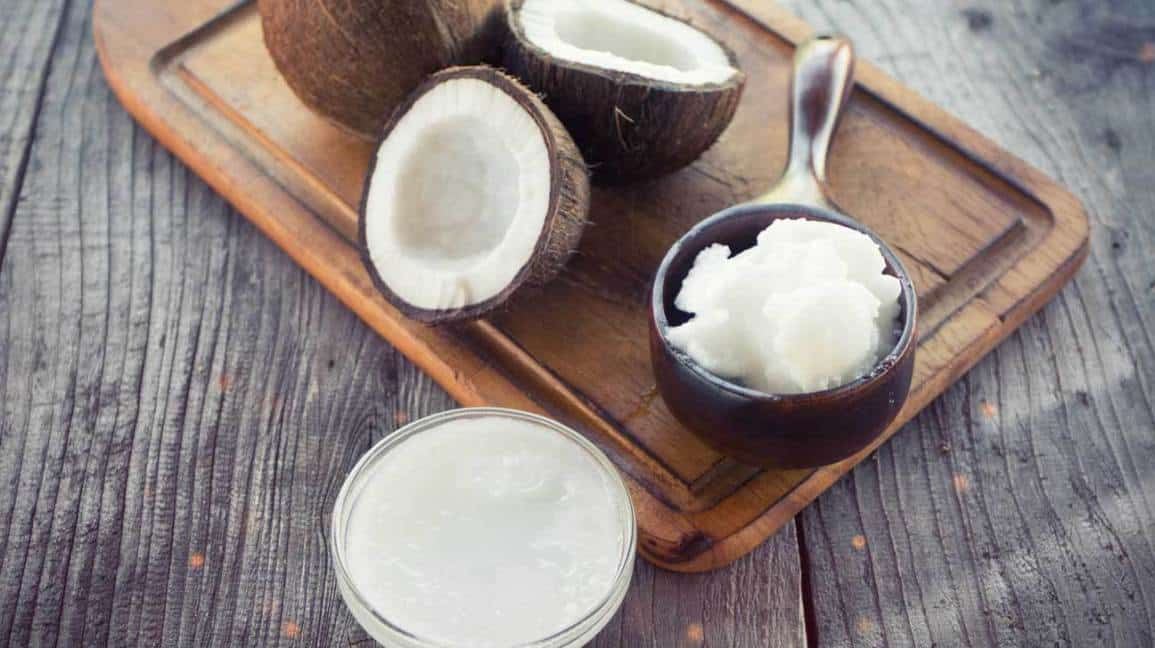 Better Of The Two
The consumption of argan oil helps to have healthy skin, hair and, eyes because it has vitamin E. the powerful antioxidants prevents ageing and helps you stay youthful. This oil is good for your heart too, as it is known to lower the bad cholesterol hence preventing heart disease.
When surveys were done on people who consumed these oil, they were definitely promising. A small research group also came up with findings that It would help prevent diabetes. It has the properties to help treat some skin conditions.
There are cases when argan oil was used to help heal wounds and it was seen that second-degree burns on animals were healed faster, for further results tests are still being conducted. Other uses were to treat acne and stretch marks.
Conclusion
Argan oil has good fatty acids both saturated and unsaturated (more). It also has vitamin E carotenes and other essentials. Which are quite good for the body to replenish with the necessary nutrients for the health, skin and hair. Various studies have been dedicated to proving this.
Some of the research has proved that the increased levels of tocopherols are what make it a good weapon against cancer-causing maladies as acting as an inflammatory. The argan oil is now popularised all over the world with its demand going sky high, hence now many companies are trying to adulterate the argan oil with other oils to meet the ever-increasing demand. Getting hold of pure argan oil is proving difficult. It is one of the better choices to make.