---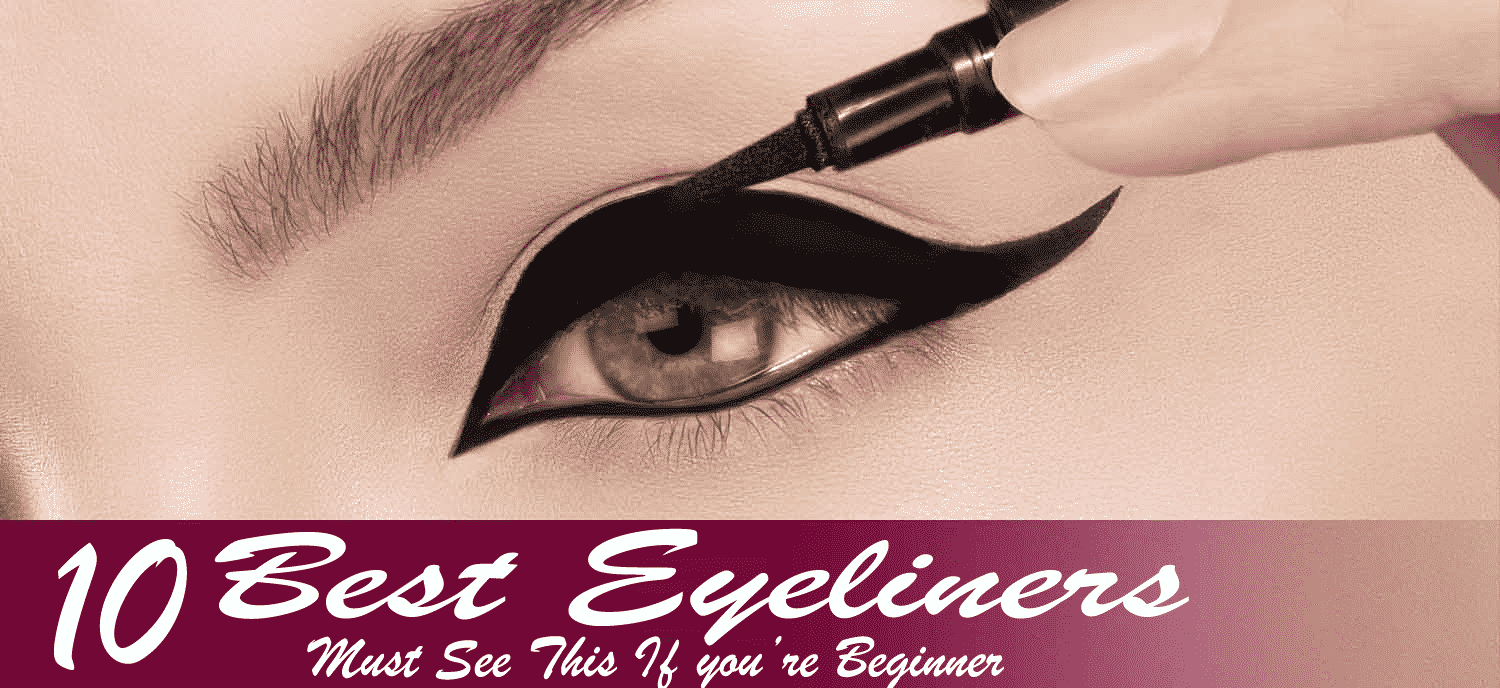 There are many types of makeup products sold by different brands and eyeliner is usually an important element in the makeup bag. There are mainly 3 types of eyeliners like felt tip eyeliner, gel eyeliner, and liquid eyeliners. I prefer liquid eyeliner or pen eyeliner to other types of eyeliners because if you are a beginner and your hands are shaking during highlighting your eyes with your eyeliner then go with my choice. It is very difficult for beginners to choose the right brand and the right type of eyeliner as there are so many good options in the market.
Well…. just come to point, I am gonna show you some eyeliners which are perfect for your eyes. And yeah check out the video too if you don't know how to apply the perfect one.
The following are some of the examples of the best eyeliners in the market:

Christian Dior Art Pen – Best Eyeliner Brand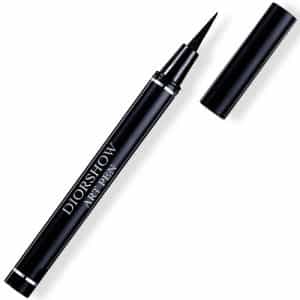 Reviews
I feel this is a great choice in pen eyeliners. This daytime eyeliner has a subtle yet dramatic effect for the eyes. It is great eyeliner to use especially for beginners as it lasts long and has an easy to use applicator and it does not flake. The brand is very famous internationally so this is not a pocket-friendly option.
Pros
Easy Application
Long-Lasting
Doesn't Flake
RATING: 4.3/5

---
Illamasqua Precision Ink – best Liquid Eyeliners For Beginners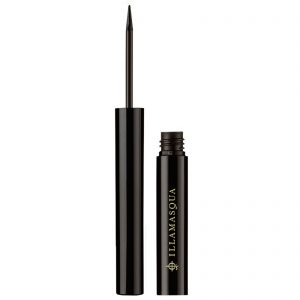 Reviews
I have used this best liquid eyeliner primarily because it is easy to use. This eyeliner is available in different shades and colours plus it is known for its intense colour and pigmentation. I like its great coverage and smooth texture. It is waterproof and also long-lasting, making it ideal for beginners to use but is difficult to remove.
Pros
Waterproof & Long-Lasting
Great Pigmentation
Wide Range of Colors
RATING: 3.5/5

---
Rimmel Exaggerate Eyeliner – Best Stay On Eyeliner
Reviews
This is truly a great product and especially when I was a beginner. It offers great pigmentation and it is easy to apply. This liquid eyeliner is great for sensitive eyes and skin as it is waterproof and long-lasting. It does not crack easily and this eyeliner is available for a decent price in stores.
Pros
Good for Sensitive Eyes and Skin
Long Lasting
Good at price
Great Color
RATING: 4.2/5

---
L'Oreal Paris Super Liner Perfect Slim – Best Waterproof Pen Eyeliner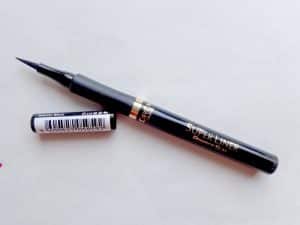 Reviews
I like long-lasting eyeliner that stays in place for many hours. This pen eyeliner has a smooth formula which makes it very easy to apply and it has a super thin and soft tip so it can be used for less dramatic everyday light makeup styles. The eyeliner has a slightly matte finish and is easy to use. I use this waterproof eyeliner in any weather and is a good starter product in eyeliners for beginners.
Pros
Good Application & Easy To Use
All-Weather Eyeliner
RATING: 4/5

---
Bobbi Brown Long-Wear Liquid Eyeliner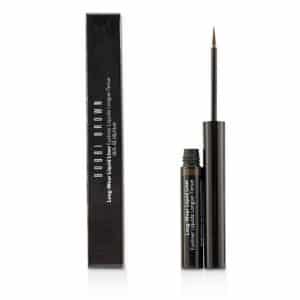 Reviews
This is available in different colours and also offer shimmer to the eyes so I often use it for parties. This is a more dramatic eyeliner that is great for evening events and parties. The black eyeliner is especially brilliant as it is much pigmented and gives intense colour to the eyelids. This eyeliner is not only easy to use for beginners but it is also fast drying and waterproof. This long-lasting eyeliner has a great applicator brush though it is slightly more expensive eyeliner in comparison to others on this list.
Pros
Waterproof
Dries Fast
Strong Colors in different Shades
RATING: 4.3/5

---
Kat Von D "Tattoo Liner" Eyeliner – Easy Eyeliner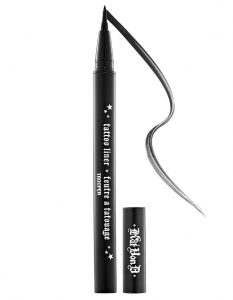 Reviews
I use this eyeliner for a more dramatic style and effect for the eyes. This eyeliner is a liquid eyeliner but is available in a pen-style packaging which makes it easy to use as it can be used as a pen to draw the eyeliner on the eyelid. It is super pigmented and gives a good colour. I like that the applicator helps create boldly and smudge-free lines but a negative in this is that the product can dry out after a while and cannot be used for a long time.
Pros
Perfect For Different Styles
Strong pigmentation
Easy To Use
RATING: 3.5/5

---
Urban Decay Razor Sharp Liquid Eyeliner – Best Non-Smudging Eyeliner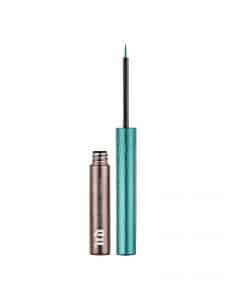 Reviews
I often use Urban Decay products because it is a good quality brand that is cruelty-free. The eyeliner is available in the market in many colours from gold to the traditional black. It has a brush applicator and it is easy to use. I like that it has a waterproof formula that is long-lasting and when applied for a longer period of time it does not flake easily. It is smudge free and creates crisp and bold lines when applied on the eyelids. It is easy to remove and available easily in the market.
Pros
Smudge Free
Long Lasting & Waterproof
Wide Range of Colors
Cons
Slight burn around the eyes
RATING: 4.1/5

---
Estee Lauder Double Wear Zero Smudge Liquid Eyeliner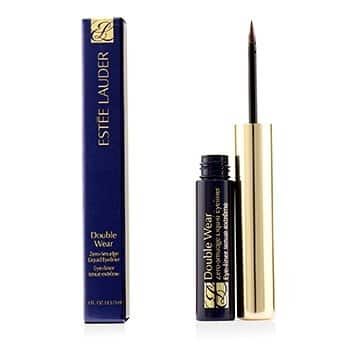 Reviews
I generally use this eyeliner to create all sorts of eyeliner styles as it has a thin applicator. I feel this is a great eyeliner for beginners as it is smudge-free. The Estee Lauder product provides intense colour and style and is a long-lasting eyeliner that gives a rich look to the eyes. This is an expensive product in comparison to other products on the list.
Pros
Smudge Resistant
Great Color
Easy To Apply
RATING: 4.0/5

---
MAC Liquidlast Liner – Best Smudge Proof Eyeliner
Reviews
I enjoy using this eyeliner as it is known for precision. It has a brilliant applicator brush that offers a thick and bold line on the eyelids by just one stroke of the brush. This is waterproof and smudges resistant eyeliner that provides intense pigmentation and colour to the eyelids which I like. This liquid eyeliner is long-lasting and also available in different shades and colours in the market but is difficult to remove.
Pros
Great Color
Good for Sensitive Eyes
Smudge-Proof
Long-Lasting
Cons
I don't consider this in cons but still, it's difficult to remove need a good cleanser.
RATING: 5/5

---
Burberry Effortless Pen Eyeliner – Best Eyeliner For Sensitive Eyelids
Reviews
I am fond of this best-felt tip eyeliner because it lasts for hours and is Paraben free which makes it safer to use in the long term in comparison to many other eyeliners. I use this for parties as it is waterproof eyeliner that has a natural velvety look and feels to it. This eyeliner is smooth and has a rich smudge-free formula that helps create dramatic eyeliner styles that can be perfected by beginners. The only drawback is that it is expensive.
Pros
Paraben-Free
Smooth Formula
Great Pigmentation
RATING: 4.8/5

Conclusion
The above mentioned are the best eyeliners for beginners that can be used by beginners as they are easy to use and give a great effect and style to the eyes. Eyeliner, lip gloss, the best primer or yeah a superb mirror all these things are important elements of my makeup bag.
How To Apply Eye Liner
10 Best Eyeliners For Beginners For 2020 With Reviews