---
Beauty is the essence of every person's life. Girls are highly conscious about their beauty and color of the skin. They try out many different products available in the market to improve their skin tone. But it is always better to use natural skin toners as they don't have any side effects. You can try out these tips at home to get fair skin naturally and cost-effectively as most of the ingredients used here are available in your kitchen.
Turmeric For Healthy Skin
From ancient times turmeric is considered to be an antiseptic and has been used in many beauty products. Turmeric is considered to be one of the oldest known cosmetic herbs and it successfully treats major skin problem like acne and reduces infections.
This is mainly because of the antibacterial and antifungal property of turmeric. It also promotes collagen formation which helps to keep your skin healthy.
Along with its medicinal property turmeric also assist in lightening skin complexion. The antioxidants present in turmeric can repair your skin cells and it also helps to reduce scars or any wounds on your skin. It reduces melanin formation and gives you a fair complexion. The anti-inflammatory properties of turmeric soothe your skin and help to tighten your skin by reducing the pores on it.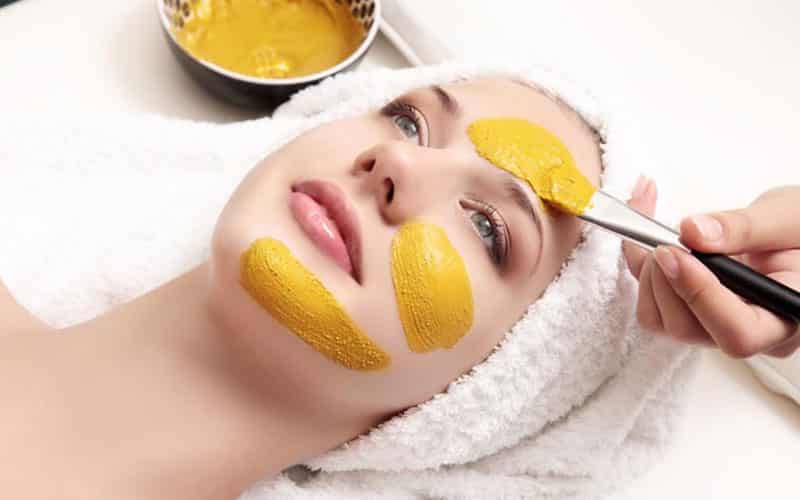 How To Use Turmeric For Fair Skin?
Turmeric can be directly used by mixing with milk or water and applying it on your face as a face pack. You can wash it after 15 – 20 minutes and see the results. Or for better results, you can also mix turmeric with other natural ingredients.
1. Turmeric With Gram Flour
Take 1 tbsp of turmeric and mix it well with two tbsps of Gram flour. Add 3-4 tbsps of fresh milk or milk products like cream, curd or yogurt. Apply it on the face as a face pack and allow it to dry completely. Then wash your face with cold water and tap it with a soft towel. Do this for 2-3 times in a week and this works very effectively for acne and acne scars.
2. Turmeric With Tomato Juice
If you wish to reduce wrinkles on your skin and other signs of aging then make a paste of turmeric and rice powder with finely grinded tomato juice. Add 2 tbsp milk and apply it on the face. Leave it to dry for 20-30 mins and wash the face pack with Luke warm water.
3. A Beneficiary Lemon
Lemon is a natural bleaching agent and it readily helps you to get a fair skin tone.
Cut a lemon into two pieces and rub it on your face continuously for 10 – 15 minutes. Continuous massage to your face helps to improve blood circulation and using lemon reduces your skin complexion.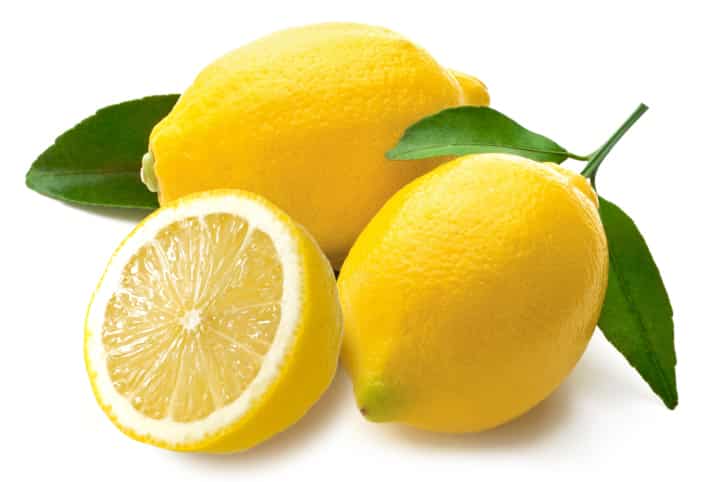 4. Lime Juice With Turmeric
It helps to remove tan from the skin and bring it back to a healthy Condition. Especially after coming back from the hot sun and when you notice burning sensation with your skin, Mix turmeric powder with lemon juice and apply it on your skin. You can also mix milk powder with it. Leave it to dry completely and then wash off with cold water. Using this continuously for a week helps to remove tan.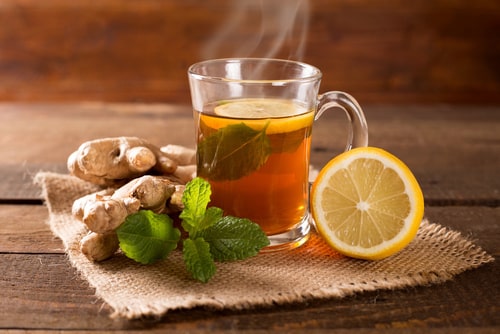 5. Honey For Glowing Skin
Honey is one of the best beauty products which suit all kinds of skin. It has got a good anti-inflammatory and antibacterial properties.
It helps fight acne, moisturizes dry skin, removes excess oil from the skin and improves skin complexion. Honey is a very good moisturizer and gets easily absorbed into your skin. Applying Honey regularly on your face and massaging for 2- 3 minutes gives you a great result. Honey can be mixed with sugar and used as a scrub. This helps to open the pores to remove dirt and dead cells on your face.
6. Aloe vera – The Wonder Herb
Aloe vera the highly used plant in all beauty products is considered to be a wonder herb.
It suits all skin types and helps in assisting all problems related to skin. Make it be issues with skin complexion, skin allergies, infections, scars, acne or whatever related to skin aloe vera is the best choice. It helps to moisturize skin and keep it Radiant
Apply aloe vera on your skin and massage it until it gets completely absorbed into your skin. This improves your skin texture and keeps it healthy and hydrated.
7. Aleovera With Rose Water
If your skin has lost its beauty due to pigmentation, then here is the remedy.
Take rose water and aloe vera gel mixture and in equal proportion and apply it on the face. Massage gently with the tip of your fingers so that the mixture gets completely absorbed into your skin and leave it for about 15 to 20 mins. Doing this regularly will help to reduce pigmentation Acne spots and other signs of aging.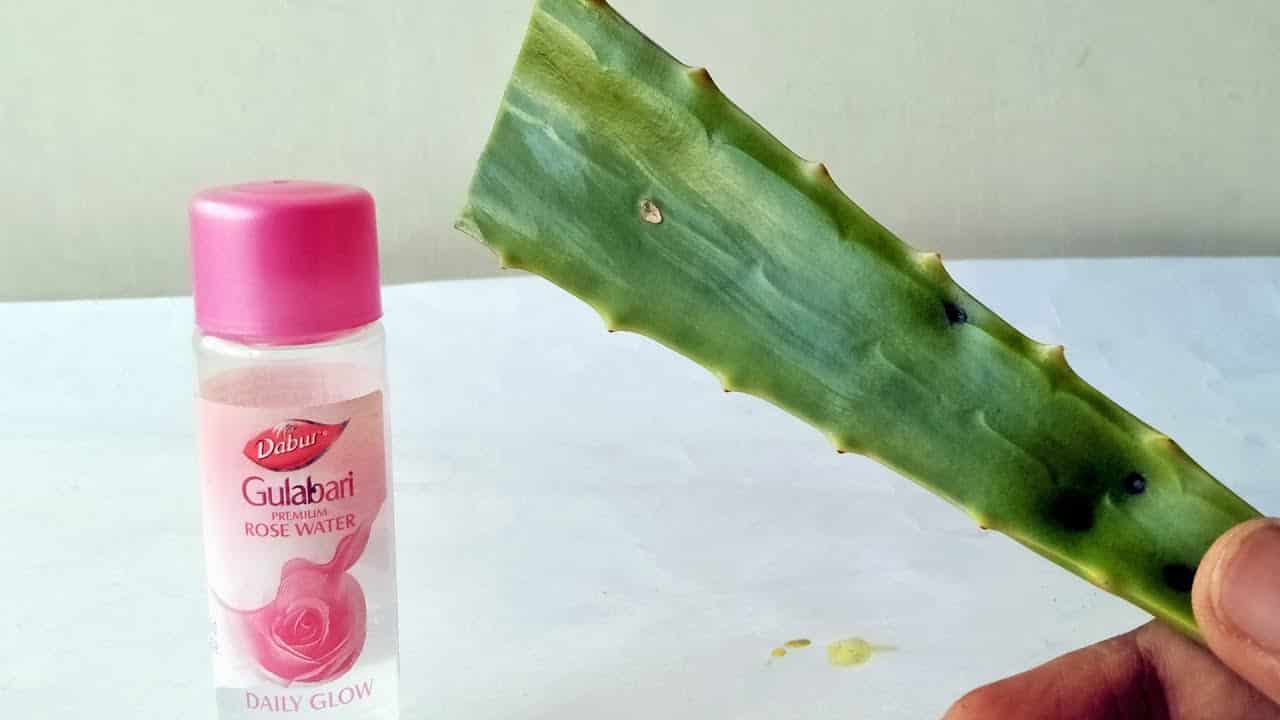 8. Potato For Dark Spots
Potato helps to reduce dark spots on the skin, gives even tone and lightens skin tone.
If you have blackheads or dark spots on your skin then take a small slice of potato and gently massage it over the dark spots. Doing this regularly will help to reduce your dark spots and give you a spotless and fair skin.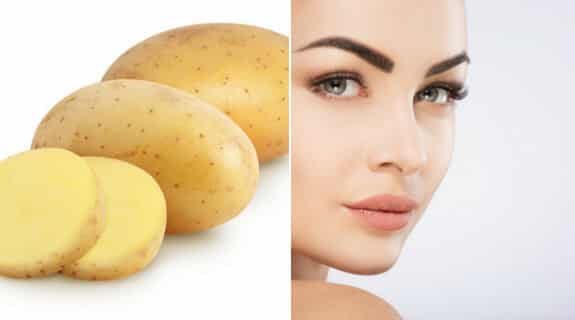 Using potato juice with tomato juice helps to remove tan and gives a fair spotless complexion. Mix equal proportions of potato juice and tomato juice and apply it on your skin and neck. Leave it to dry completely and wash it with the help of Luke warm water.
9. Cucumber For Hydration
Cucumber is a great moisturizer and helps to maintain healthy skin. Especially for summer when your skin loses its texture due to dehydration, cucumber can be the best hydrating agent.
Applying cucumber juice on your face gives your face a healthy look. Cucumber is Rich in vitamins and minerals and drinking cucumber juice regularly also helps you to maintain healthy skin. Placing thin slices of cucumber on your eyes for 10-15 mins, help to relive all the strain and also helps in reducing dark circles around your eyes.
Along with all these home remedies, giving hot water steam to your face once in a week greatly helps you to keep your skin healthy. It opens the clogs and dirt in the pores and reduces blackheads. This gives you a spotless, even-toned complexion.
9 Essential Homemade Beauty Tips For Fair Skin